If necessity is the mother of invention, then it's no surprise that Title Holder's creation was born at the height of the Covid pandemic. Formed in 2020 by then Queens-based singer/songwriter Matt Sullivan, Sullivan's take on ska and pop-punk is an honest and earnest take on two genres that have seen their fair share of silly fads and trends. The result is Title Holder's undeniable energy and pop sensibility that quickly gained the attention of Chris DeMakes of Less Than Jake who produced and helped arrange several of the tracks from Sullivan's first recorded effort, the six song EP The Story of My Life.
The band's diligent work ethic and creative music videos helped the band build a supportive following coming out of the pandemic. Ready and eager to bring their energetic live show on the road the band followed the release of The Story of My Life by sharing the stage and supporting the likes of The Pietasters, Mustard Plug, Catbite, Spring Heeled Jack, J. Navarro & The Traitors and more. Milwaukee based Interstate Music also chose Title Holder as their 2022 pick as 'Best New Band' giving the band even more momentum going into 2023.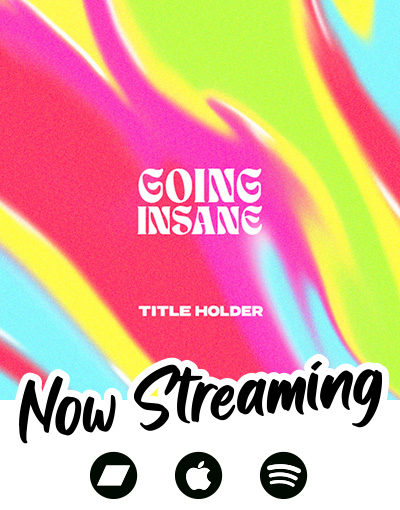 With that momentum the band is excited to announce the release "Going Insane", the first track from What Better Time, their first vinyl release which includes for the first time a physical release of The Story of My Life EP along with seven new tracks recorded with Nik Bruzzese at The Gradwell House and mastered at Sun Room Audio by Dan Coutant. Slated for a June 2nd release, What Better Time shows Sullivan's keen pop sensibilities and lyrical wit on full display.