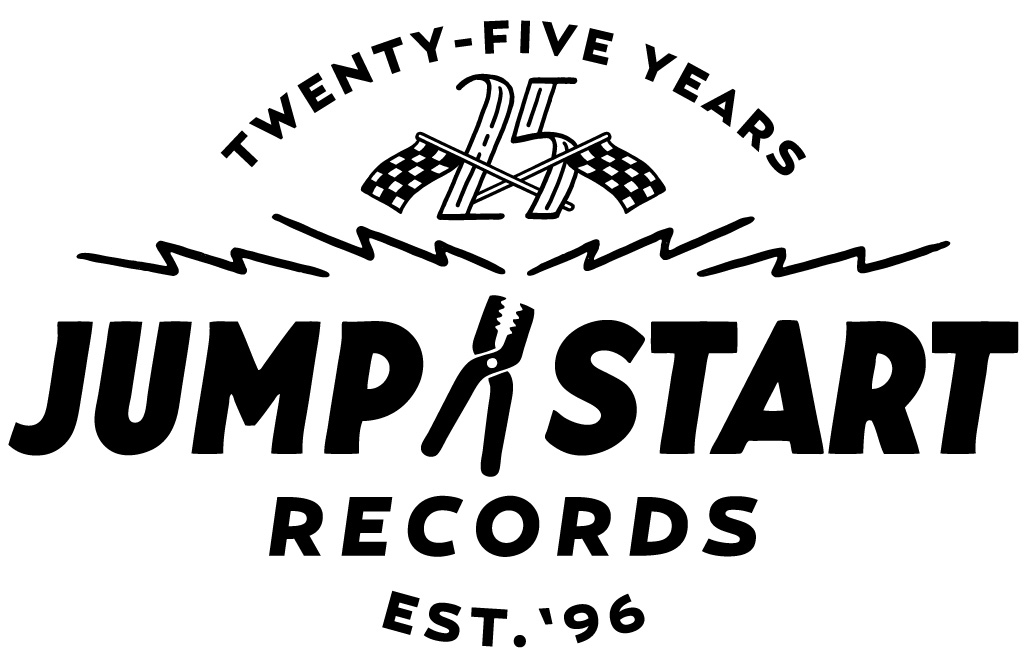 YEAH, we've been a little MIA lately, but we're gearing up for a fun second half of 2021, and first up is something we've been working on for the better part of the last 8 months. Now that every pressing plant in the States is jammed up with 10 month turn times it's a good thing we were keeping busy in lockdown.
Some how, some way, we've managed to stick around for 25 years. Crazy, right? All the ups and downs, the good decisions, the bad decisions, for better or for worse, we're still here. To celebrate we've put together a little something to mark the occasion, our VERY FIRST SUBSCRIPTION CLUB.
Welcome to the 2021/2022 Jump Start Records Subscription Club!
2021/2022 MEMBERSHIP IS CAPPED AT 100 TOTAL MEMBERS AND LAUNCHES WEDNESDAY, AUGUST 4TH AT 12PM EASTERN!
To celebrate 25 years of going broke for the hell of it, we've put together what we think is a MONSTER of a deal that includes the following:
6 Exclusive Jump Start LP releases/pressings/variants
available only to club members
25th Anniversary T-shirt
25th Anniversary Tote Bag
25th Anniversary Campfire Coffee Mug
Jump Start Records Patch
The first three releases included with your membership are READY TO SHIP and include the following:
JST-110LP Astpai – True Capacity
Long overdue US release of Astpai's final studio album. Originally slated to be released in 2018, this record was put on hold here in the US for various reasons, none of which were rational, but at the time they made sense (at least to me). Time to correct that. 100 copies available with a limited edition hand numbered screen printed J card with original artwork done by Philadelphia artist Estelle Barrett based on the original LP photography. Available on pink (50), translucent blue with black smoke (35), and standard black vinyl (15). This is the only release that requires a color version choice when purchasing your club membership.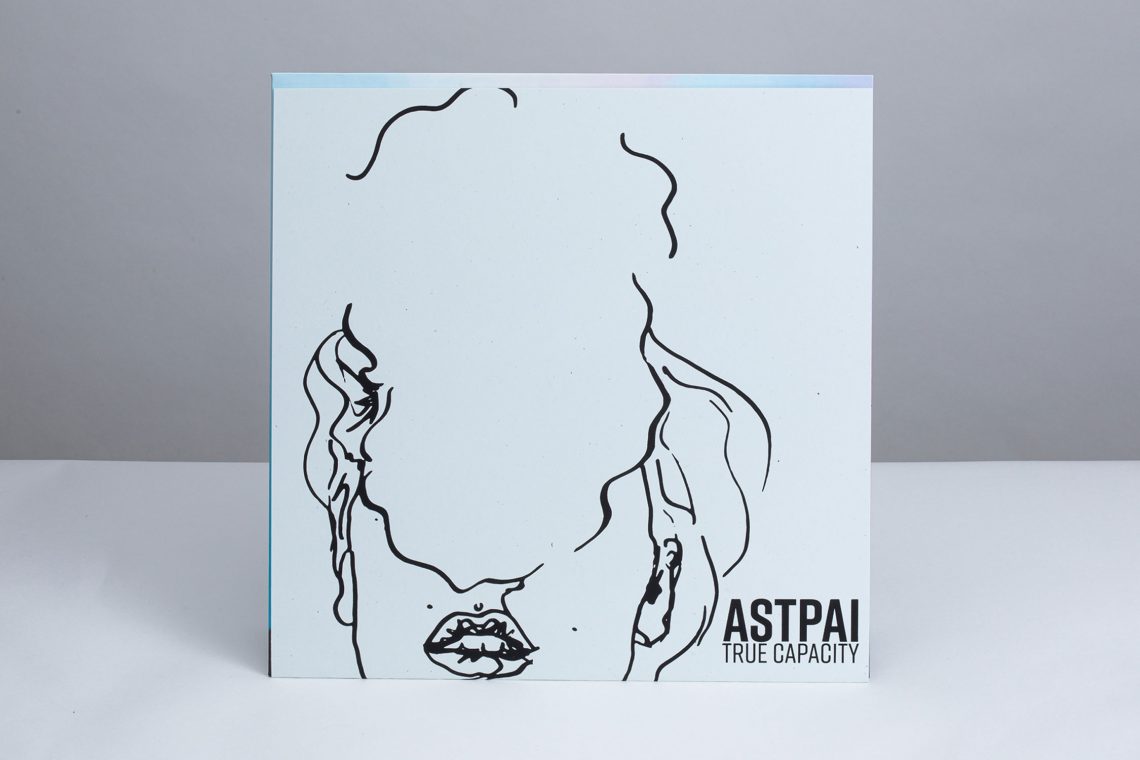 JST-091LP Broadcaster – Joyride +3
We've had this release on deck for sometime now, but only finally got around to getting it setup for a vinyl pressing during the Covid pandemic. Includes remastered versions of Broadcaster's 2011 four song EP of the same name, the three tracks from their Tightrope Walker seven-inch release in addition to previously unreleased acoustic versions of all the tracks from 'Joyride'. Easy to say for fans of Iron Chic and Adult Magic since Jesse plays in both nowadays too. Club exclusive variant of Spring Green and Coke Bottle Clear color in a color vinyl limited to 100 copies with updated artwork from our favorite, JP Flexner.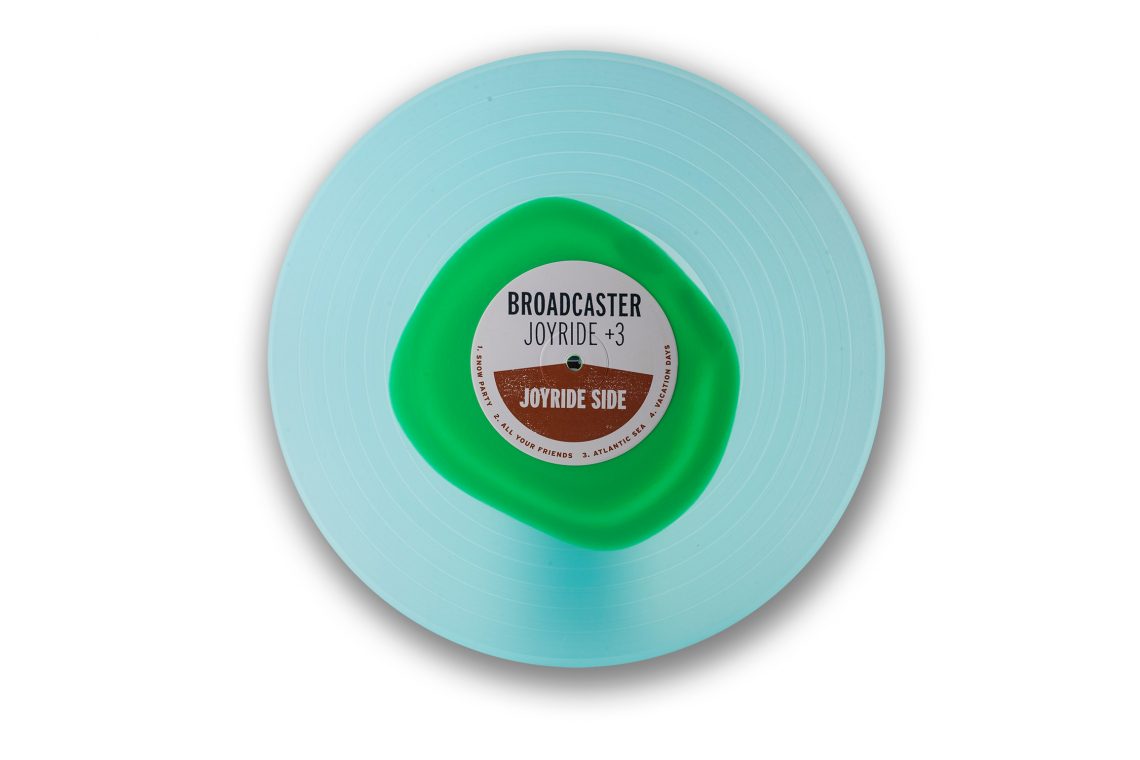 JST-035LP The Readymen – Restless
Originally slated to be re-released by Jump Start in the early 2000s after the band's original label, Kingpin Records, went under, we're stoked to finally bring this 'masterpiece' of Pacific Northwest ska-punk back to life. Mastered to the band's original track sequencing with reworked LP artwork from the original art pieces created and assembled by the band. Club exclusive variant of Opaque Emerald Green with White swirl limited to 100 copies brings this long overlooked band to a new generation of fans that will be quick to see the link between Op Ivy and today's crop of current bands. Former members went on to play in notable bands like Leftover Crack, MDC, and The Stockyard Stoics.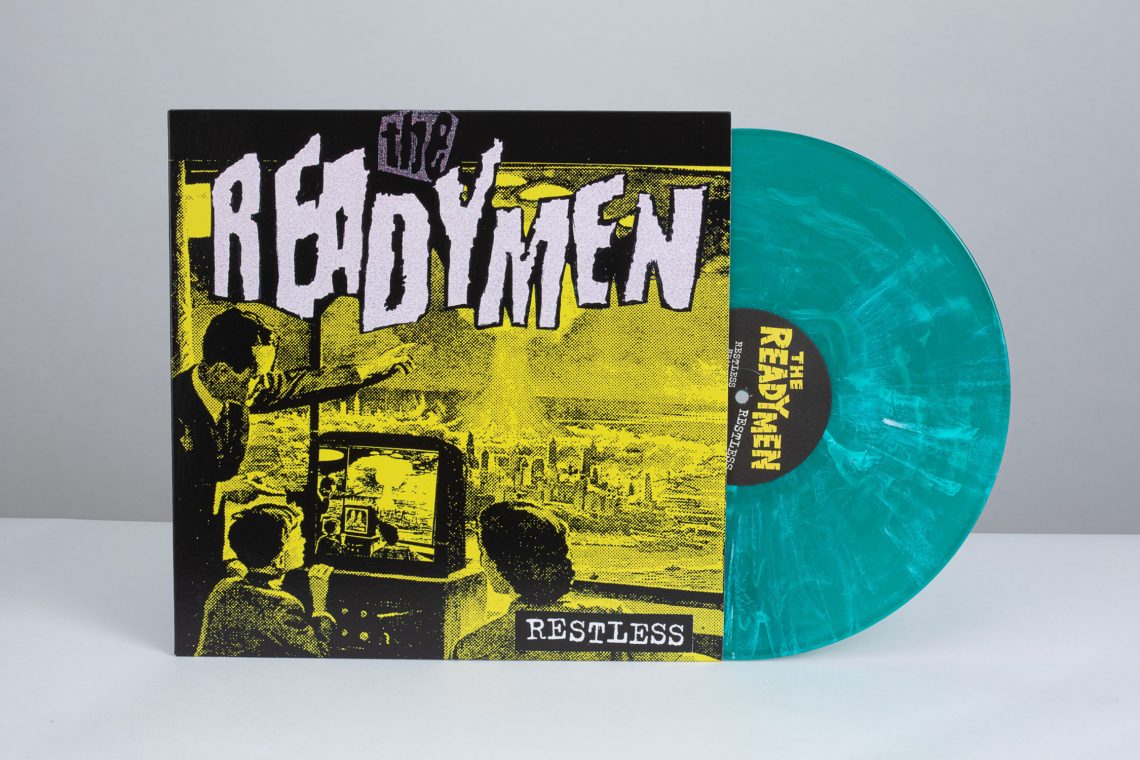 T-SHIRTS, TOTE BAGS, AND MUGS WILL BEGIN SHIPPING AT THE END OF SEPTEMBER 2021. Once we have the final numbers for the size breakdown for the shirts we'll go to a full printing on those and ship out once we have these in hand. T-Shirts, tote bags, coffee mugs, and patches will all ship together and separately from your vinyl.
In addition to these exclusive items you'll also gain exclusive, member only access to super limited items such as:
– A Wilhelm Scream 'Diver' 7″ raffle giveaways (2nd Pressing on White, 2 Copies)
– A Wilhelm Scream 'Career Suicide' LP raffle giveaway (2nd Pressing on Translucent Slime Green)
– A Wilhelm Scream 'Career Suicide' hand screen printed poster (Limited print included with 3rd Pressing of CS pre-order)
– Crucial Dudes '61 Penn' raffle giveaway (2nd Pressing on Clear Vinyl)
– MxPx 'Plans Within Plans' Reference Lacquer raffle giveaway (1 copy ever in existence, super rare and limited)
– Plow United 'Marching Band' Reference Lacquer raffle giveaway (1 copy ever in existence, super rare and limited)
– Kill Lincoln 'That's Cool….' Reference Lacquer raffle giveaway (2 copies ever in existence, super rare and limited)
– The Siren Six! 'Voice' and 'Young & Professional' Reference Lacquer raffle giveaways (2 copies of each ever in existence, super rare and limited)
We've got more limited and new releases we're still working out the details on in addition to the three other releases included with your membership. Needless to say, when we do we'll be giving Subscription Club members first crack of them, whether they be limited 100 (or less) pressing runs or exclusive colors made first and/or only to club members.